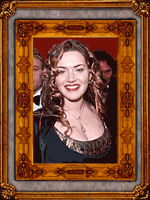 Kate Winslet was born on 5 October 1975 in Reading, Berkshire, England, UK to thespian parents, in a firmly theatrical family. She secured her first professional gig at eleven, dancing opposite the Honey Monster in a commercial for Sugar Puffs cereal.
That same year, she began attending the performing arts high school, Redroofs in Maidenhead, England, UK. Over the next few years she appeared on stage regularly and landed a few bit parts in sitcoms. Her first big break came at age seventeen, when she won the role of an obsessive adolescent in the New Zealand film 'Heavenly Creatures' (1994). The film, based on the true story of two girls, lost in a fantasy world, who commit a brutal murder, received limited distribution but was highly praised by critics.
The following year, Kate attended a general audition for Ang Lee's 'Sense and Sensibility' (1995). Emma Thompson, the film's star and writer, was immediately taken with her and Kate landed the part of the passionate, yet niave, "Marianne Dashwood" ahead of hundreds of other hopefuls, opposite Alan Rickman (as "Col. Brandon"). Her commanding and beguiling performance won her a BAFTA Award and an Oscar nomination for Best Supporting Actress. Kate then appeared as another rebellious character in 'Jude' (1996), followed by the doomed "Ophelia" in Kenneth Branagh's 'Hamlet' (1996).

The role that launched her into the stratesphere was that of "Rose DeWitt Bukater", another passionate and semi-tragic character, in 'Titanic' (1997) (which also launched, pardon the pun, Ioan Gruffudd's career). Her performance gained her another Academy Award nomination, making her the youngest actress in history to receive two Oscar nods.
Attracted to strong female roles, Kate is rumoured to have turned down several commercial films, in favour of quirky independent fare, such as 'Hideous Kinky' (1998) and 'Holy Smoke' (1999). She then returned to period drama as the Marquis de Sade's chambermaid and accomplice in 'Quills' (2000).
Much talk has taken place over Kate's non-Hollywood, non-conformist physical form. While never being overweight, her curvey shape was constantly compared to the stick-like frames of her contemporaries by the industry, while being celebrated by women all over the world for being "real". Kate herself is not bothered by all the fuss, however she was furious when a well-known glossy magazine "tweaked" her photo via computer imagery on the front cover to make her legs longer.

The comments about her physique haven't dulled the calibre of her work offers. She has appeared in a string of critically and commercially acclaimed films since 'Titanic', most notably, 'Iris' (2001) and 'Enigma' (2001). She recently completed 'J.M. Barrie's Neverland' (2004) and 'Eternal Sunshine of the Spotless Mind' (2003).
________________________________________
FILM
Romance & Cigarettes (2004)
Eternal Sunshine of the Spotless Mind (2003) .... Clementine Kruczynski
J.M. Barrie's Neverland (2004) .... Sylvia Llewelyn Davies
The Life of David Gale (2003) .... Elizabeth 'Bitsey' Bloom
War Game (2001) (voice) .... Mum/Annie
Iris (2001) .... Young Iris Murdoch
Christmas Carol: The Movie (2001) (voice) .... Belle
Enigma (2001) .... Hester Wallace
Plunge (2000)
Quills (2000) .... Madeleine LeClerc
Faeries (1999) (voice) .... Brigid
Holy Smoke (1999) .... Ruth Barron
Hideous Kinky (1998) .... Julia
Titanic (1997) .... Rose DeWitt Bukater
Hamlet (1996) .... Ophelia
Jude (1996) .... Sue Bridehead
Sense and Sensibility (1995) .... Marianne Dashwood
A Kid in King Arthur's Court (1995) .... Princess Sarah
Heavenly Creatures (1994) .... Juliet Hulme
________________________________________
TELEVISION
Pride (2003) .... Suki
Casualty (1993) .... Suzanne
Get Back (1992) .... Eleanor Sweet
Anglo Saxon Attitudes (1991)
Dark Season (1991) .... Reet
________________________________________
WEBSITES


Kate Winslet sites at Celebrity Link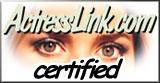 Kate Winslet sites at ActressLink.com
________________________________________
BACK TO PRINCESSES
________________________________________
ABOUT - QUEENS - KINGS - PRINCES - PRINCESSES
KNIGHTS - LADIES - COURT ROLL - GOSSIP
STORIES - LINKS - COPYRIGHT - CONTACT