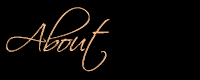 Welcome to Kinlochaline Castle - celebrating big and small screen royalty from the Commonwealth.
I am the Royal Scribe, Lady Annabel. It is my job to keep the records of the various kings, queens, princes, princesses and knights and ladies who visit or reside in Kinlochaline Castle. As you will appreciate, our Court is reknowned throughout the land, offering prestige and honour to those we choose to include, and therefore my talents as scribe are sorely tested with the volume of information I endeavour to collect about each guest. If the information you are searching for about one of our Court is not available, please don't hesitate to send a messenger pigeon, and I will embark on obtaining the knowledge you crave.
Yes, this is what you would call a fan site, and here you will find the list of those I consider to be members of the acting elite - the royal family of actors, if you will. While I endeavour to find out all I can about the actors featured here, I do not know any of them personally, however, where possible, I have included contact information at the foot of each of their profiles, where possible.
You will find each member of the Court listed on the scroll according to their title. Kings and Queens are those actors and actresses who have given us great joy over many years and reached the height of public acclaim. Princes and Princesses are those who have worked for numerous years and are known to many as those who will inherit the title of King or Queen in due time. Knights and Ladies are those who have just embarked on their creative journeys, but have shown great promise and talent, designating them as royal family members. There is also a Court Roll which lists all the members of Kinlochaline's Court, for easy access to their histories.
Where possible, I have included titles of work, photos and biographical information. You can also join in on the Court Gossip in the Walled Courtyard, and enjoy some of the legends of Kinlochaline Castle in the Castle Library.
I welcome you within these castle walls, and I hope you enjoy your time here.

________________________________________
ABOUT - QUEENS - KINGS - PRINCES - PRINCESSES
KNIGHTS - LADIES - COURT ROLL - GOSSIP
STORIES - LINKS - COPYRIGHT - CONTACT