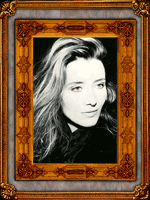 Emma Thompson was educated at Cambridge University, where she studied English Literature. During this time, she joined the Cambridge Footlights Revue and in 1983, she co-wrote, co-produced, and co-directed Cambridge University's first all-female revue "Woman's Hour".
After gaining experience on television with fellow "Footlight" troupe members Stephen Fry and Hugh Laurie, she starred in her first stage musical, 'Me and My Girl,' opposite Robert Lindsay. She won a British Academy Award for her work on the BBC series 'Tutti Frutti' and 'Fortunes of War' and became friends with her 'Fortunes' costar, Kenneth Branagh, who cast her as Katherine of France in his Oscar-winning adaptation of Shakespeare's 'Henry V' in 1989.
Branagh and Thompson were married soon after and she went on to star opposite him in a long line of films, including 'Dead Again' (1991) (which also starred Sir Derek Jacobi), 'Peter's Friends' (1992) and 'Much Ado About Nothing' (1993). They also starred in a BBC production of 'Look Back in Anger' (1993).
Described as "extraordinarily gifted and appealing", she fully came to the world's attention with her Oscar-winning performance as Margaret Schlegel in the Merchant-Ivory adaptation of 'Howards End' in 1992. Emma's other film roles include 'The Tall Guy' (1990) and 'Impromptu' (1991), 'The Remains of the Day' (1993) and 'In the Name of the Father' (1993), earning further Oscar nominations for both performances. She made an uncredited cameo as Gerard Depardieu's girlfriend in 'My Father the Hero' and played opposite Arnold Schwarzenegger in 'Junior' (both 1994) before taking the title role in 'Carrington' (1995).
Sadly, Emma and Ken, known unofficially as Britiain's royal couple of the theatre, divorced in 1994, while she was working on her first feature film script 'Sense and Sensibility' (which also starred Kate Winslet and Alan Rickman), for which she won an Oscar for "Best Writing, Screenplay Based on Material from Another Medium" in 1996. During shooting of the film in 1995, she met her future partner, Greg Wise, and in 1999 gave birth to their first child, Gaia Romilly Wise.
Films Emma turned down for various reasons include 'Dogma' (playing "God"), 'Anna and the King' (in the role played by Jodie Foster) and 'Basic Instinct' (in the role played by Sharon Stone). When asked about Sharon Stone's performance in 'Basic Instinct', she is quoted as saying: "As far as I can see, from Sharon Stone's love scene in 'Basic Instinct', they molded her body out of tough plasticine. She was shagging Michael Douglas like a donkey, and not an inch moved. If that had been me, there would have been things flying around hitting me in the eye!"
________________________________________
FILM
Love Actually (2003) .... Karen
Imagining Argentina (2003) .... Cecilia
Treasure Planet (2002) (voice) .... Captain Amelia
Maybe Baby (2000) .... Druscilla
Judas Kiss (1998) .... FBI Agent Sadie Hawkins
Primary Colors (1998) .... Susan Stanton
Winter Guest, The (1997) .... Frances
Sense and Sensibility (1995) .... Elinor Dashwood
Carrington (1995) .... Dora Carrington
Junior (1994) .... Dr. Diana Reddin
My Father the Hero (1994) (uncredited) .... Isabel
In the Name of the Father (1993) .... Gareth Peirce
The Remains of the Day (1993) .... Miss Kenton
Much Ado About Nothing (1993) .... Beatrice
Peter's Friends (1992) .... Maggie Chester
Howards End (1992) .... Margaret Schlegel
Dead Again (1991) .... Grace/Margaret Strauss
Impromptu (1991) .... Duchess D'Antan
Henry V (1989) .... Katherine
The Tall Guy (1989) .... Kate Lemmon
________________________________________
TELEVISION
Angels in America (2003) (mini) .... The Angel
Wit (2001) .... Vivian Bearing
Hospital! (1997) .... Elephant woman
The Blue Boy (1994) .... Marie Bonnar
Knuckle (1989)
Look Back in Anger (1989) .... Alison Porter
Thompson (1988) .... Various roles
The Winslow Boy (1988) .... Catherine Winslow
Fortunes of War (1987) (mini) .... Harriet Pringle
Tutti Frutti (1987) .... Suzy Kettles
Assaulted Nuts (1985)
Alfresco (1983) .... Various roles
________________________________________
WEBSITE

Emma Thompson sites at Celebrity Link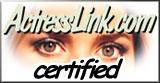 Emma Thompson sites at ActressLink.com
________________________________________
BACK TO QUEENS
________________________________________
ABOUT - QUEENS - KINGS - PRINCES - PRINCESSES
KNIGHTS - LADIES - COURT ROLL - GOSSIP
STORIES - LINKS - COPYRIGHT - CONTACT