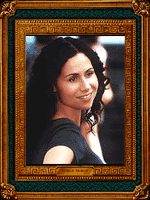 Minnie Driver was born Amelia Driver on 31 January 1970 in London, England, UK and was raised in Barbados, before attended finishing schools in Paris and Grenoble.
She began her career on British television, appearing in 'Casulty', 'Peak Practice', 'Lovejoy' and 'Murder Most Horrid'. Her first major film role was as "Bernadette" in 'Circle of Friends' in 1995, followed by a memorable cameo in 'Golden Eye' as Zukovsky's mistress, Irina.
Her next major film role was in 'Good Will Hunting' as "Skylar" in 1997, then "Miss Mabel Chiltern" in 'An Ideal Husband' (1999) (opposite Rupert Everett). Numerous other films including 'Beautiful' (2000), 'Return to Me' (2000) and 'Hope Springs' (2003) (also starring Colin Firth) established her as a household name.
Apart from her acting roles, she is also well known for her famous beaus, who include Josh Brolin, Matt Damon and John Cusack.
She has just finished filming 'Ella Enchanted', due for a 2004 release.
________________________________________
FILM
Ella Enchanted (2004) .... Mandy
Hope Springs (2003) .... Vera
Owning Mahowny (2003) .... Belinda
D.C. Smalls (2001) .... Waitress
High Heels and Low Lifes (2001) .... Shannon
The Upgrade (2000) .... Constance Levine
Slow Burn (2000) .... Trina McTeague
Beautiful (2000) .... Mona
Return to Me (2000) .... Grace Briggs
South Park: Bigger Longer & Uncut (1999) (voice) .... Brooke Shields
Tarzan (1999) (voice) .... Jane Porter
An Ideal Husband (1999) .... Miss Mabel Chiltern
Trespasser (1998) (VG) (voice) .... Anne
At Sachem Farm (1998) .... Kendal
The Governess (1998) .... Rosina 'Rosie' da Silva, aka Mary Blackchurch
Hard Rain (1998) .... Karen
Baggage (1997)
Good Will Hunting (1997) .... Skylar
Mononoke-hime (1997) (voice) .... Lady Eboshi
Grosse Pointe Blank (1997) .... Debi Newberry
Sleepers (1996) .... Carol Martinez
Big Night (1996) .... Phyllis
GoldenEye (1995) .... Irina (Zukovsky's mistress)
Circle of Friends (1995) .... Bernadette 'Benny' Hogan

________________________________________
TELEVISION
Will & Grace (2003) .... Lorraine Finster (2003- )
Murder Most Horrid (1996) .... Sgt. Cole
My Good Friend (1996) .... Ellie
Knowing Me, Knowing You with Alan Partridge (1995) .... Daniella Forest
Cruel Train (1995) .... Flora Mussell
The Politician's Wife (1995) (mini) .... Jennifer Caird
The Day Today (1994) .... Lally Sampson
That Sunday (1994) .... Rachel
Peak Practice (1994) .... Sue Keel
Mr. Wroe's Virgins (1993) (mini) .... Leah
Royal Celebration (1993) .... Sally
Lovejoy (1992) .... Sarah
Casualty (1991) .... Zena Mitchell
The House of Eliott (1991) .... Mary
God on the Rocks (1990) .... Lydia
Kinsey (1990) .... Louise Kinsey
________________________________________
WEBSITES


Minnie Driver sites at Celebrity Link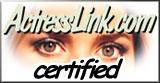 Minnie Driver sites at ActressLink.com
________________________________________
BACK TO PRINCESSES
________________________________________
ABOUT - QUEENS - KINGS - PRINCES - PRINCESSES
KNIGHTS - LADIES - COURT ROLL - GOSSIP
STORIES - LINKS - COPYRIGHT - CONTACT