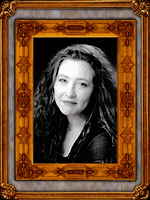 Sally McLean was born on April 13, 1976 in Richmond, Victoria, Australia. She joined the youth touring group The Strolling Players at age 10 during which time she toured Australia, Holland, Switzerland and the UK.
Her first television appearance was at the age of twelve on 'The Good Friday Royal Children's Hospital Appeal' as a dancer. Her debut stage appearance came in the form of "Fuzzy the Bear" in 'The Floppit Show', aged fourteen.
While gaining reknown for her work in film and television, Sally began her career in theatre, playing several musical theatre icons such as "Ado Annie" ('Oklahoma') and "Miss Hannigan" ('Annie').
She worked extensively in Australian theatre and television until 1994, when she decided to travel to the UK. She worked for the BBC (London) in production in their Music and Arts Department, during which time she was invited to Chair the Alternative Program Development Unit, going on to submit several successful program proposals to the Controllers of BBC1 and BBC2.
She decided to return to acting and auditioned for and was accepted into The Actors Institute (London, UK) in 1995, graduating in 1997.
She has made the transition easily into the medium of the big screen, with notable performances in 'A Little Rain Must Fall' (1997) and 'Ladybird' (2001) during her time in the UK. She also worked extensively in the UK theatre scene, playing lead roles in 'Uncle Vanya', 'Macbeth', 'Annabel's Requiem', 'Top Girls' and 'Hamlet'.
Sally revisited the Australian theatre scene in 1998 to play "Woman One" in the Australian Premier of 'I Love You, You're Perfect, Now Change' and "Marissa" in Duncan Sarkies' 'Lovepuke'. She came fully to the public's attention in the BBC television mini-series 'Bootleg' (2002) as Publicity Advisor to the Prime Minister, 'Angie Powers'.
Sally branched into the area of screenwriting and producing in 1997 creating her own production company Salmac Productions, under Honorary Patron Nigel Hawthorne (a position he held until his death in December 2001). She is currently writing and producing her next feature film 'Forever'.
________________________________________
FILM
Ladybird (2001) .... Susan
Joining the Dots (2000) .... Teacher
A Little Rain Must Fall (1997) .... Andy (also Producer/Writer)
Just Move Your Lips (1996) .... Sue
________________________________________
TELEVISION
Comedy Inc. (2003) .... Additional characters
Bootleg (2002) (mini) .... Angie Powers
Totally Full Frontal (1998) .... Madam
The Bookworm (1996) .... Susan
Blue Heelers (1994) .... TV Interviewer
Tonight Live with Steve Vizard (1993) .... Mrs. Beautiful
Bingles (1992) .... Merryn
The Flying Doctors (1989) .... Sally Bell
________________________________________
THEATRE
I Love You, You're Perfect, Now Change .... Woman One
(Athenaeum Theatre, Melbourne - Australian Premier)
Lovepuke .... Marissa (Mechanics Institute, Melbourne)
Macbeth .... King Duncan/Seyton
(Duke of Cambridge Theatre, London)
Annabel's Requiem .... Jill (lead)
(Tower Theatre, London - World Premier)
Top Girls .... Marlene (The Mews Studio, London)
The Voice Circus .... Akita the Ringmistress
(The Mews Studio, London)
Uncle Vanya .... Sonja (The Mews Studio, London)
Hamlet ... Queen Gertrude (The Mews Studio, London)
On The Town .... Claire de Loone (Phoenix Theatre, Melbourne)
Streetwise (The Concert) .... Narrator
(Melbourne Town Hall, Melbourne)
Little Shop Of Horrors .... Chiffon (The Studio, Melbourne)
Secret Diary Of Adrian Mole .... Grandma/Queenie
(The Studio, Melbourne)
Annie .... Miss Hannigan
Blitz! .... Cissy Blitzstein
(Phoenix Theatre, Melbourne - Australian Premier)
Oklahoma .... Ado Annie (George Jemkins Theatre, Melbourne)
________________________________________
WEBSITES


Sally McLean sites at Celebrity Link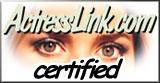 Sally McLean sites at ActressLink.com
________________________________________
BACK TO LADIES
________________________________________
ABOUT - QUEENS - KINGS - PRINCES - PRINCESSES
KNIGHTS - LADIES - COURT ROLL - GOSSIP
STORIES - LINKS - COPYRIGHT - CONTACT