While I am a modest Scribe, I have been writing the Saga of Kinlochaline Castle, which I have chronicled here for visitors' enjoyment. Please be aware that these works are pure fantasy - there is no truth in them (as far as I know). They have been written for amusement only, and do not pretend to be anything but an idle entertainment.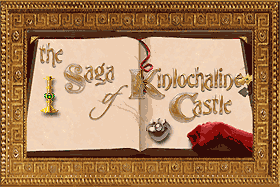 Stories coming soon ...
________________________________________
Not in a frameset?
Then click here to get the full experience of Kinlochaline Castle.
ABOUT - QUEENS - KINGS - PRINCES - PRINCESSES
KNIGHTS - LADIES - COURT ROLL - GOSSIP
STORIES - LINKS - COPYRIGHT - CONTACT